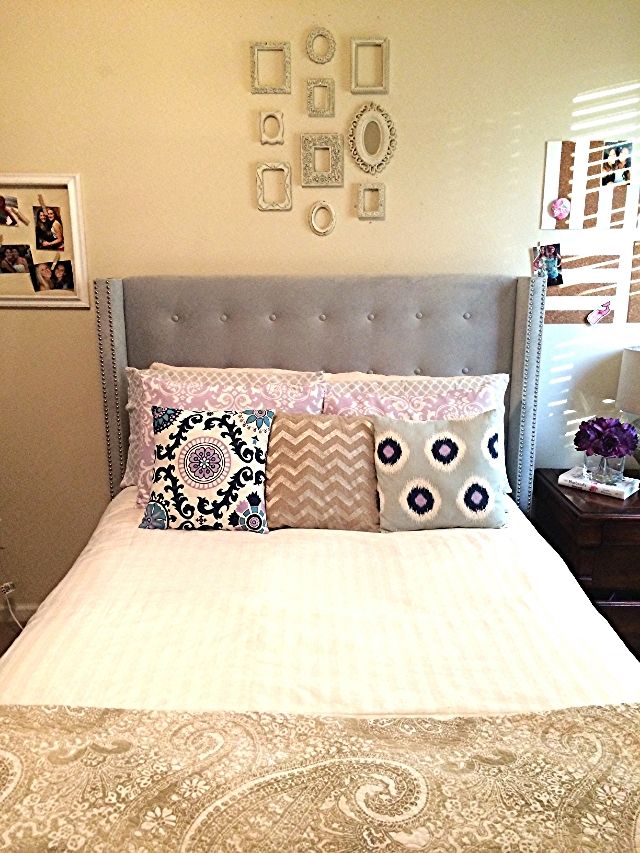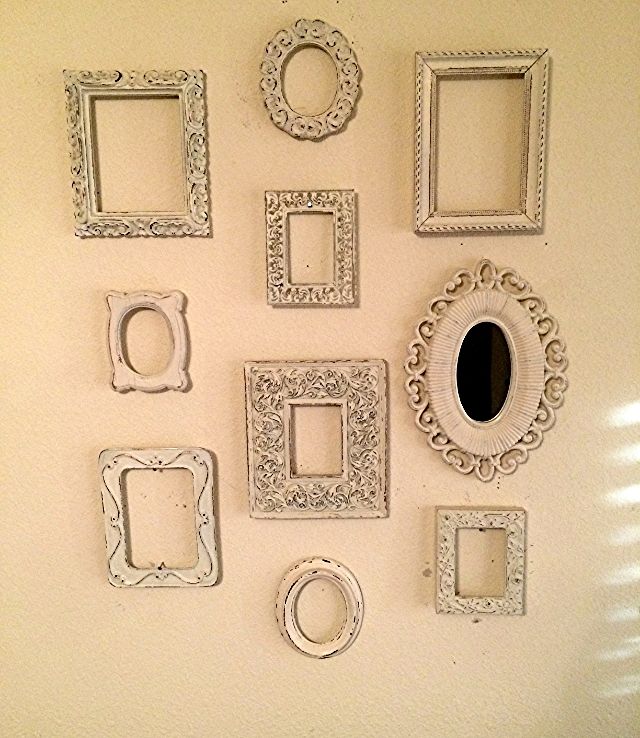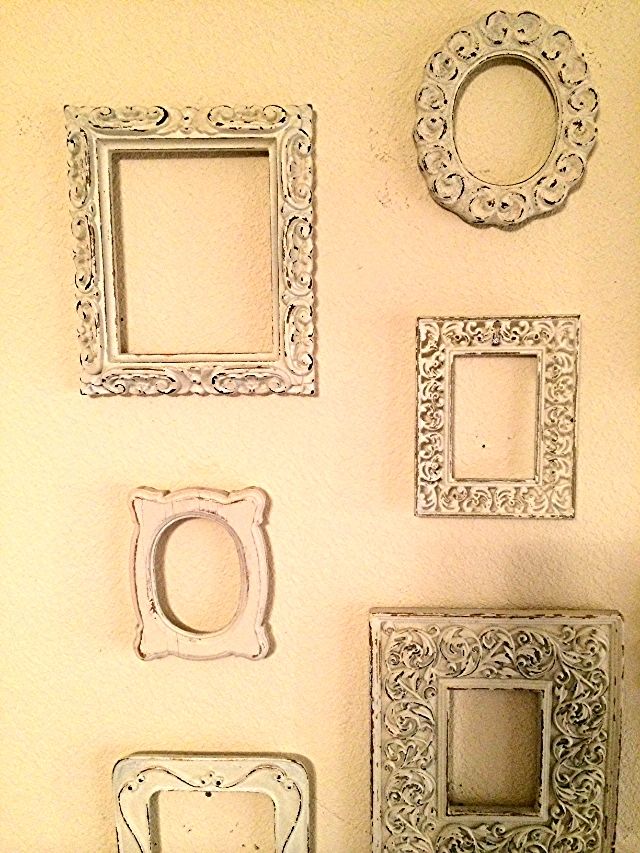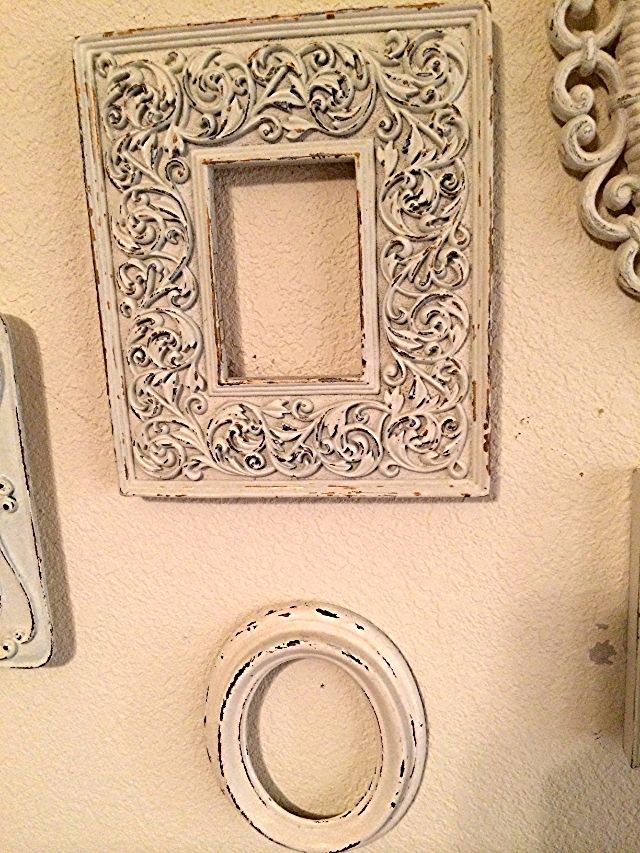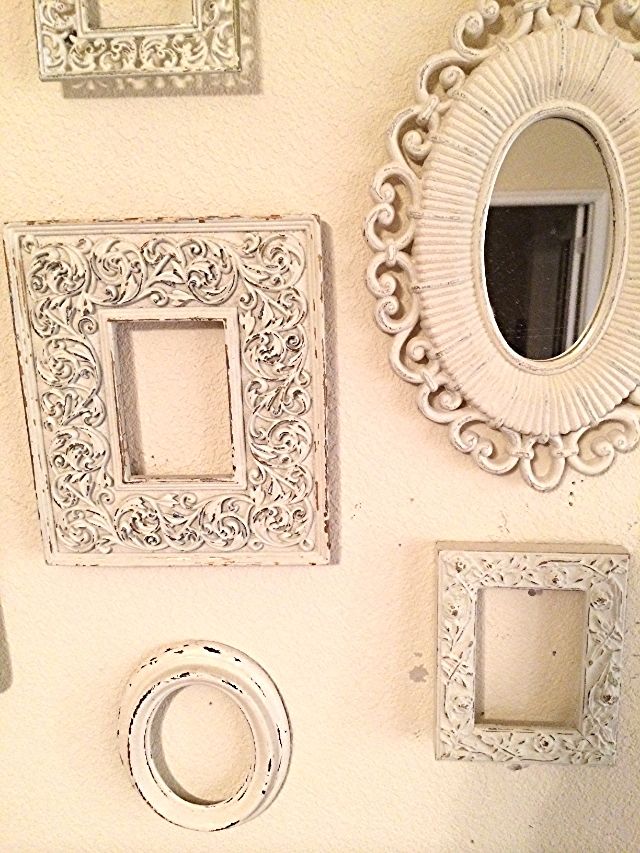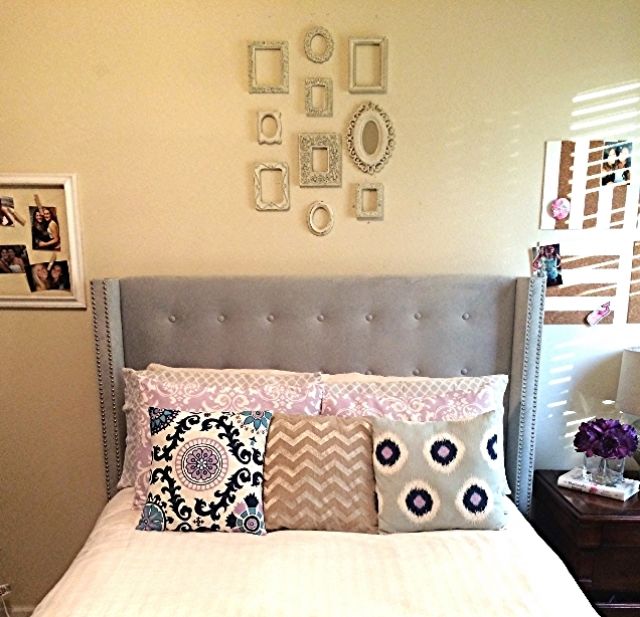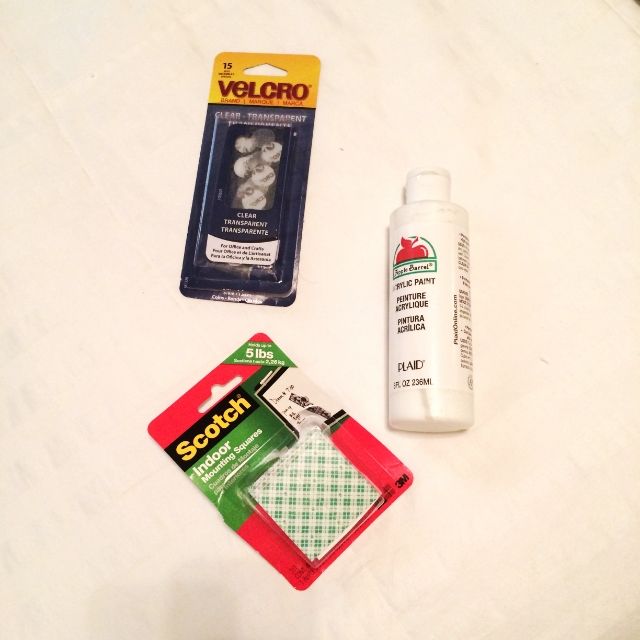 Today for thrifty Thursday, I decided to share with y'all a craft I previously made for my bedroom. It was a rather cheap project, and it added a lot of character to my room. Plus, its nice to brag to your friends that you actually MADE the craft! I am not the craft-ish individual as my friends would tell you, but I was able to conquer this one. It's a craft that anyone can do- even us the inept crafters!
I bought picture frames that I loved from TJ Maxx, Marshall's, Home Goods, and Michael's. The frames ranged from 1 dollar to 15 dollars, depending on their size. Then I painted the frames in white and allowed them to dry for 24 hours. The next day, I used sand paper to make them look a little more rustic and vintage. For hanging purposes, I used both velcro clear transparent tape and scotch mounting squares, because some worked better with certain frames than others. Don't mind all those scratches on the walls, I had some difficulty hanging the frames… oops. Also, once I move in January I plan to add a large white frame surrounding all of the little frames in my new apartment! To personalize the frames to your bedroom, you could paint the large surrounding frame one of your bedroom colors.
For some picture frame inspiration, I love these: one, two, three, four, and five.