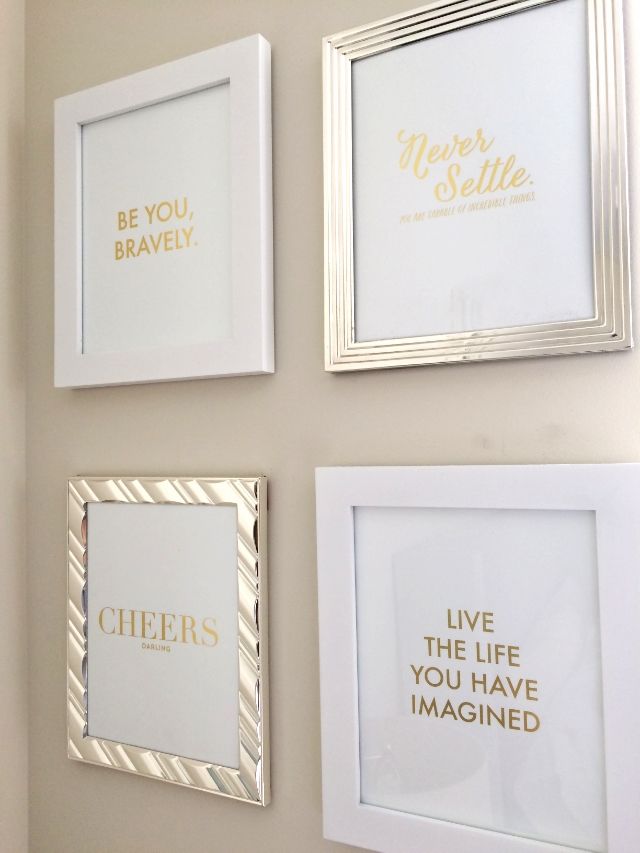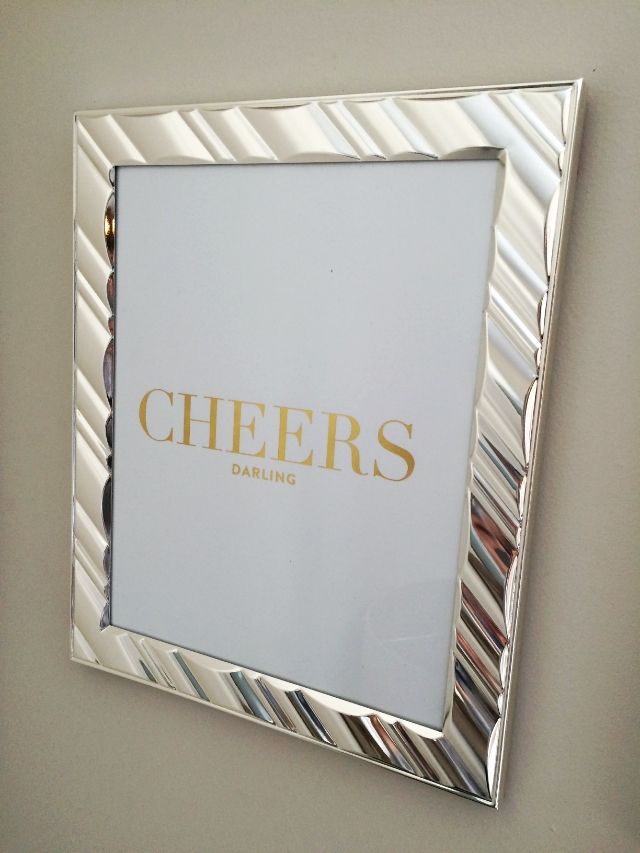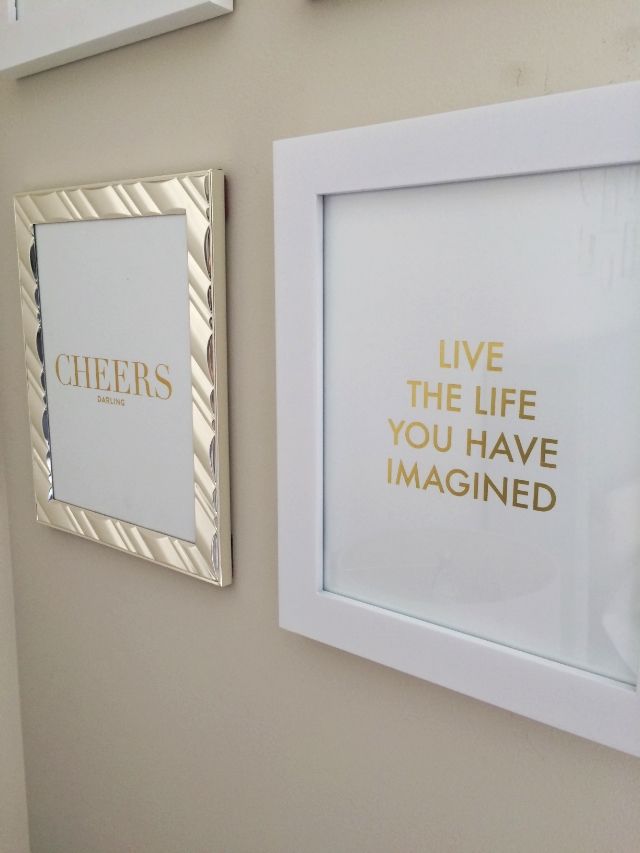 Cheers Darling 8×10" // Live the Life 8×10" // Never Settle 8×10" // Be You Bravely 8×10"
Over the paste couple of years, I've started to read inspiration quotes daily (Thanks to Pinterest). I love how uplifting and determined I feel after reading them, so I decided to create an inspiration corner in my room.  B is for Bonnie has the best gold foil prints, and her packaging is even better! She has such cute planners and work office decor. These pencils deserve a spot at everyone's desk! My white frames are from Michael's, and the mirrored ones are from Home Goods so they're impossible to link!
If you are thinking of buying four 8×10 prints, buy them from her Etsy shop. You can buy three 8×10 prints and get one free! Purchase this listing and mention the four prints you'd like to receive in the Notes to Seller section at checkout. It's how I bought my prints, and it's a little bit cheaper that way too 🙂 I am always trying to save y'all some money!