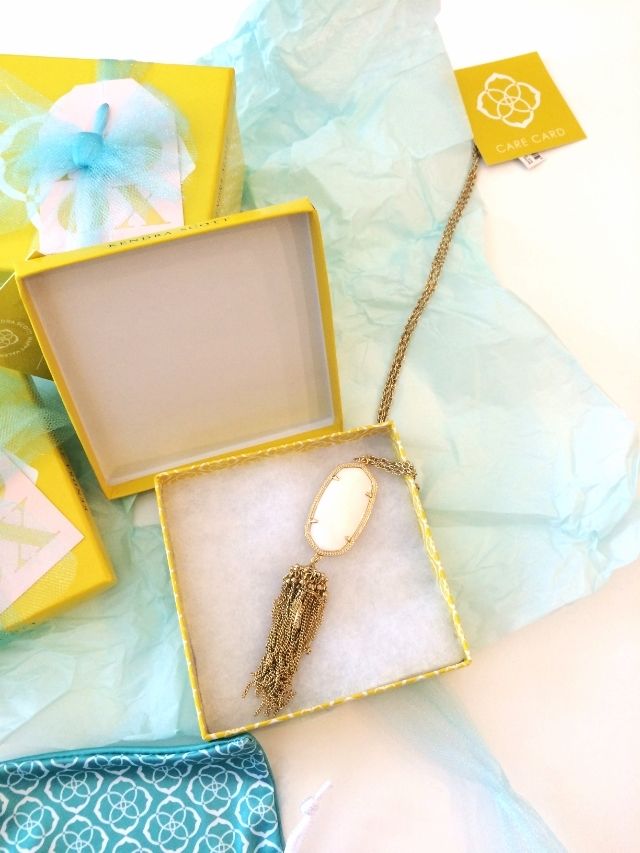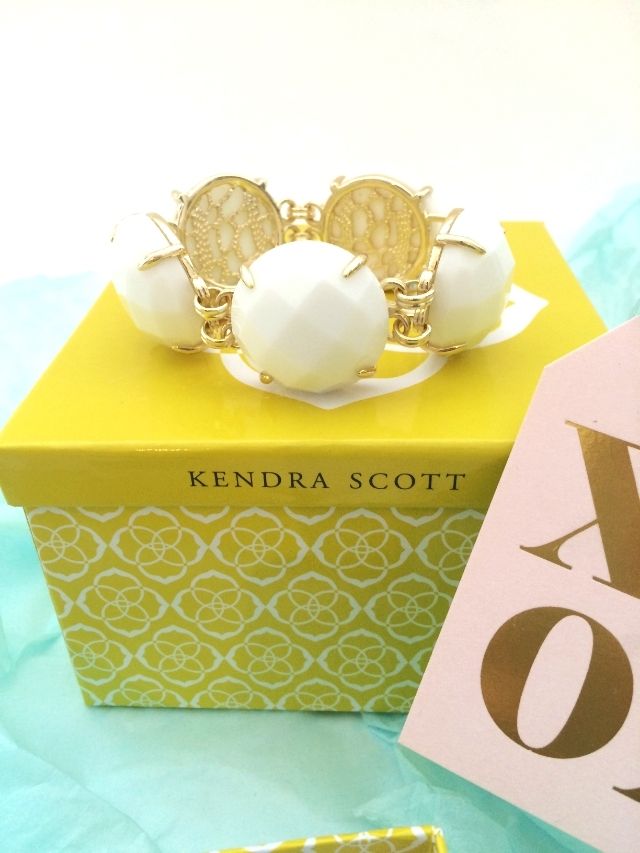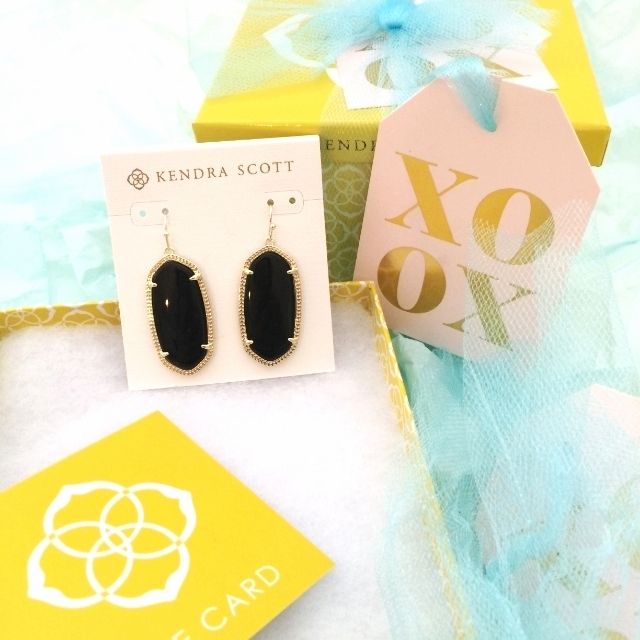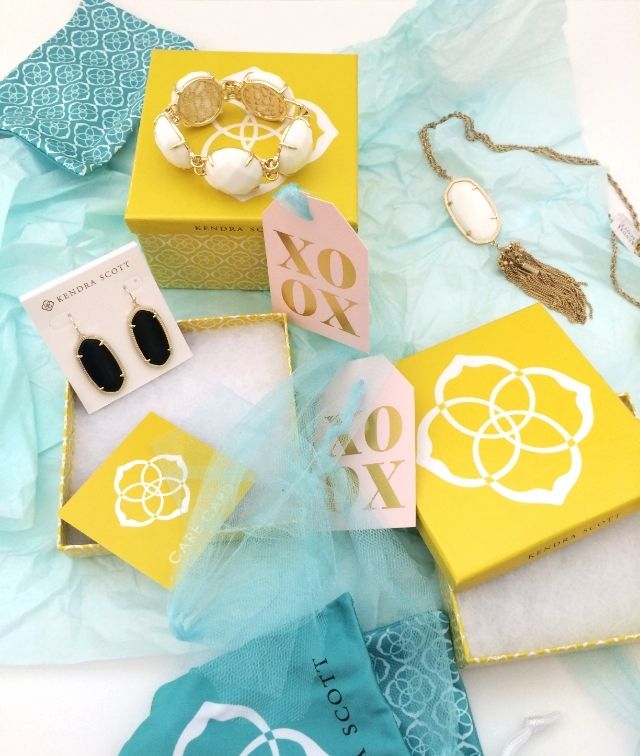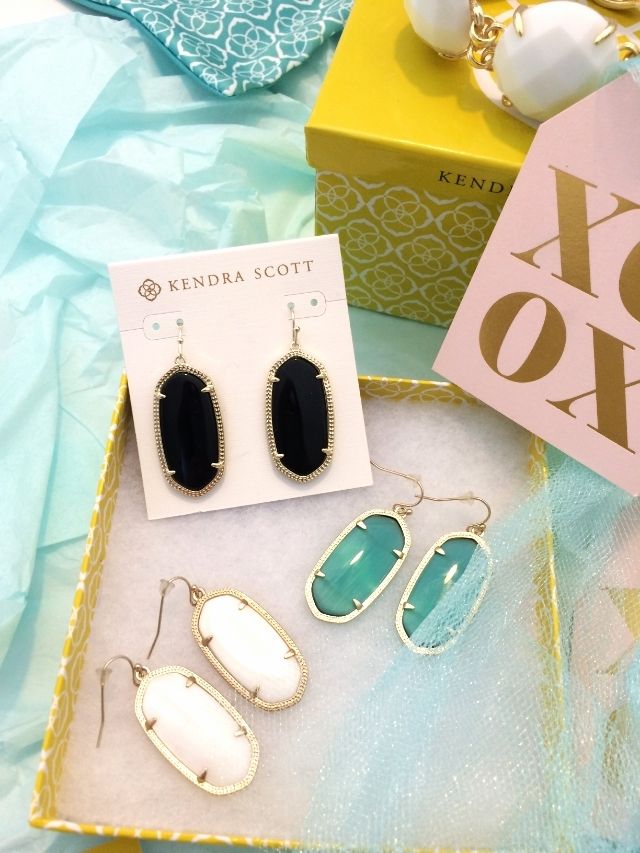 Kendra Scott Elle earrings in 'black' // Kendra Scott Elle earrings in 'emerald' // Kendra Scott Elle earrings in 'white pearl' // Kendra Scott Rayne necklace in 'white pearl' // Kendra Scott Cassie bracelet in 'white' (30% off!) // Kendra Scott Naomi Silver in 'platinum drusy'
Nordstrom also has a small collection of 50% off Kendra Scott here
I have become slightly obsessed with Kendra Scott over the past couple of months. It first started with the purchase of this double ring, and it has slowly progressed. I decided to document my latest Kendra Scott splurge…hence this beautiful mess I created in my living room! Kendra Scott packaging is so cute which makes it a little difficult to open! However, I couldn't resist wearing my new baubles for long! I first opened my Rayne necklace, which has been on my wish list for months. I specifically wanted the white/gold one and continuously tried to find it on sale. Unfortunately, I never found it on sale….even with all of the Christmas sales that happened. Crazy right?! With the option to get the Cassie bracelet for free, I decided that now was the time to buy! The bracelet was next, and it fits perfectly! I was so happy to get it for free, because I had been wanting a very similar Stella & Dot white link bracelet, but now I have one.. free of charge 🙂 Thank you Kendra Scott Valentine's Day sale! The last of my Kendra Scott goodies was my elle earrings in black/gold. The elle earrings are available in a ton of colors, but I determined that black would go with more outfits…If I were going to splurge I needed to think smart! haha.
P.S. Kendra Scott rarely goes on sale, but Nordstrom does put a few pieces on sale here and there. I got my emerald elle earrings for 33% off at Nordstrom and the cassie bracelet is currently 30% off, so it can be done! You can also get Kendra Scott 20% off during Bloomingdales Friends & Family sale which usually happens the first week of April.
You know how I said my boyfriend Grant was coming last weekend to visit..well I lied! He never came because of the crazy weather! (so over this snow!!) Luckily, he's coming this weekend.. I hope the weather behaves! Also, I worked Sunday morning and losing that one hour of sleep was horrrribbleeeeeee. I felt like a zombie for my 12 hour shift!